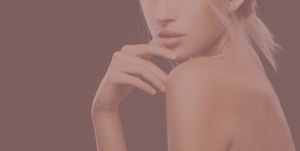 A TORONTO SKINCARE STUDIO
Based in Toronto, Rewind Skin Co. is a boutique skincare studio inspired to turn back the clock on your skin. Living in a society driven by youthful appearances seems to set an impossible standard of beauty. Our intention is to make the treatment experience more accessible and less intimidating. By helping you improve your skin, we set out to transform the way you feel about yourself from the inside out.  
Results mean everything to us, and so does your comfort. That's why our mission is to eliminate the belief that beauty is pain, because it's really not! By using InMode Technologies™, our services are made to improve your skin in a pain-free and non-invasive way so that you can revel in the joy of beautiful skin without having to undergo any incisions or downtime. A step through our doors is a step you can take to bring out the best version of you.
quick facts
Rewind Skin Co. uses InMode technology, the fastest-growing medical device company in the world.
quick facts
Most clients see visible results with Forma after three sessions.
quick facts
Forma is the most effective non-invasive alternative to fillers.
quick facts
Lumecca is the most powerful IPL treatment available in market.
quick facts
InMode's patented ACE Technology is the industry leader in collagen production.
quick facts
BodyFX is the only non-invasive treatment to effectively treat cellulite by up to one degree.
quick facts
Biologique Recherche is an iconic French skincare brand that has been revolutionizing the beauty and wellness industry for over forty years.
quick facts
Biologique Recherche holds firm to its principles of formulations which include: the highest concentration of vitamin, mineral, botanical, marine and biological extracts and no artificial fragrances to preserve the integrity of the formulas and reduce the chance of reactions.
happy client

TRISHA
"The treatments were painless, easy and I felt relaxed the entire time. After 7 Forma sessions, my face feels brighter, my cheeks are lifted, small lines have diminished and overall, my skin feels tighter. I am incredibly happy with the results and would HIGHLY recommend Rewind Skin Co. and Forma facial treatments for anyone looking to dial back the clock on their skin."