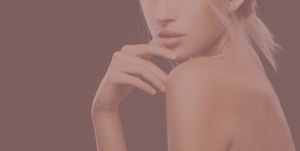 Hi, Im Natasha!
My journey to start Rewind Skin Co. is one that was guided by a force much larger than myself. From a very young age, the importance of skin care was virtually ingrained in me. I laugh when I look back knowing I had a cleanser and a toner before I owned a pair of heels! My mother Karolina was a skincare devotee. Growing up, she shared such invaluable knowledge with me and transformed the way I understood beauty throughout my life. Little did I know, her wisdom would eventually inspire the foundation of this business.
Unfortunately, I lost my mom in 2017 and a year later, I lost my dad too. This changed my whole perspective on life. My priorities changed, my appreciation for every moment grew and the things I once cared about seemed a lot less important. While this loss hurts no less from one day to the next, in some strange way I feel like I've gained wings. Their absence has given me courage I didn't know I had and strengthened my intuition, guiding me down a path I could have never imagined.
In 2019, I had my first treatment with InMode Technologies. The results were almost immediate and the way I felt about myself afterwards was indescribable. After a few sessions and consistent results, I couldn't help but think what my mom would have thought about it. Then, the wheels started turning. I felt compelled to share this experience with others. Over the course of a few short months, I made the executive decision to leave my corporate job of 20 years and create Rewind Skin Co. in all of its glory.
Rewind Skin Co. is more than just a skincare studio, it's a sacred space for clients to treat themselves and their skin. Ultimately, my goal is to create an impeccable client experience by helping people feel empowered when it comes to their skin. After just one session with me, I hope to leave a lasting impression on my clients by delivering exceptional service and the TLC they deserve.
happy client

VANESSA B
"I can't say enough about how amazing my Rewind Skin Co. experience has been. My skin feels and looks the best it ever has. I wake up everyday to a radiant, juicy, lifted, tight face! I look forward to my weekly sessions with Natasha not only for my skin results post-treatment, but also for the relaxing hour where we can share our energy. I highly recommend purchasing a series — your skin and soul will thank you for it."